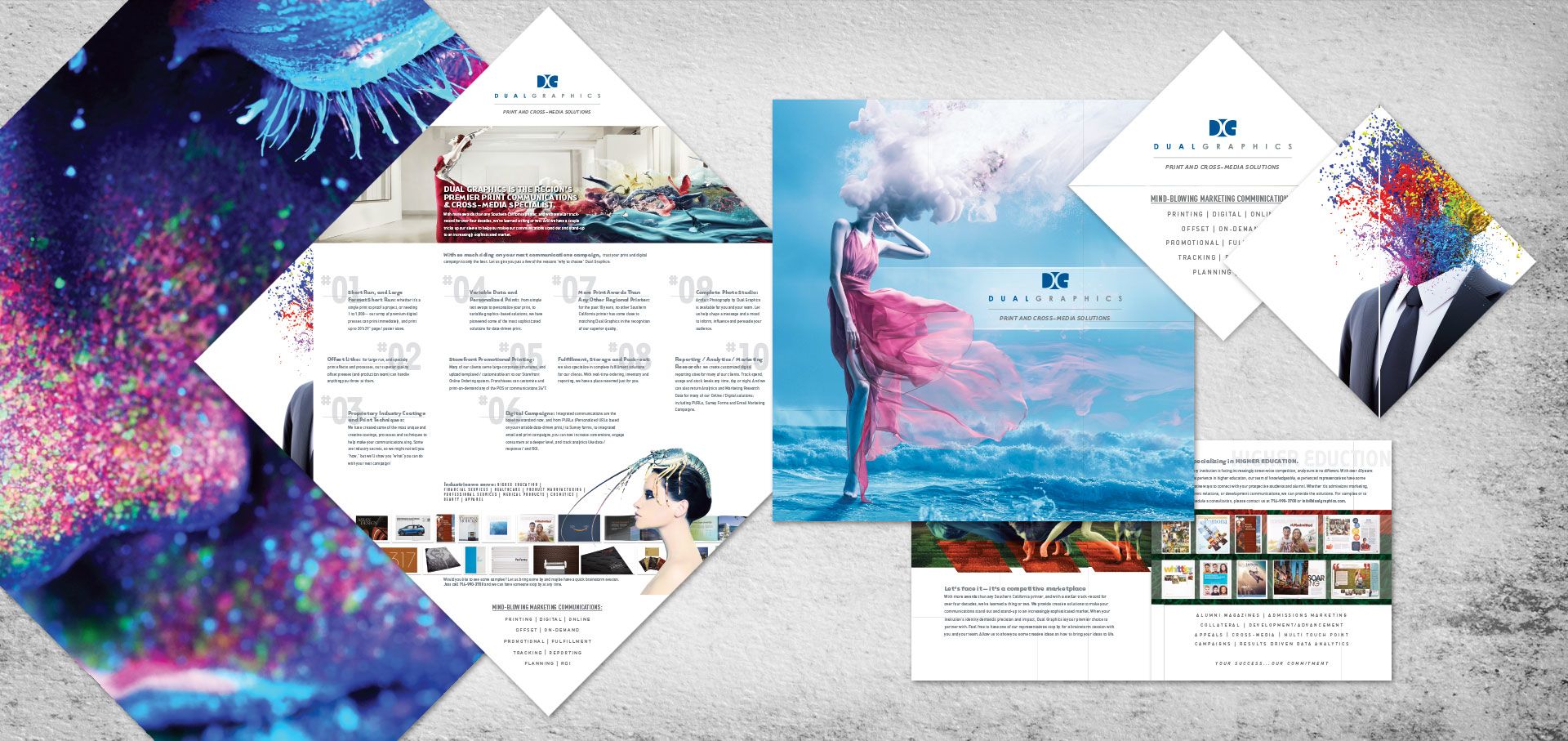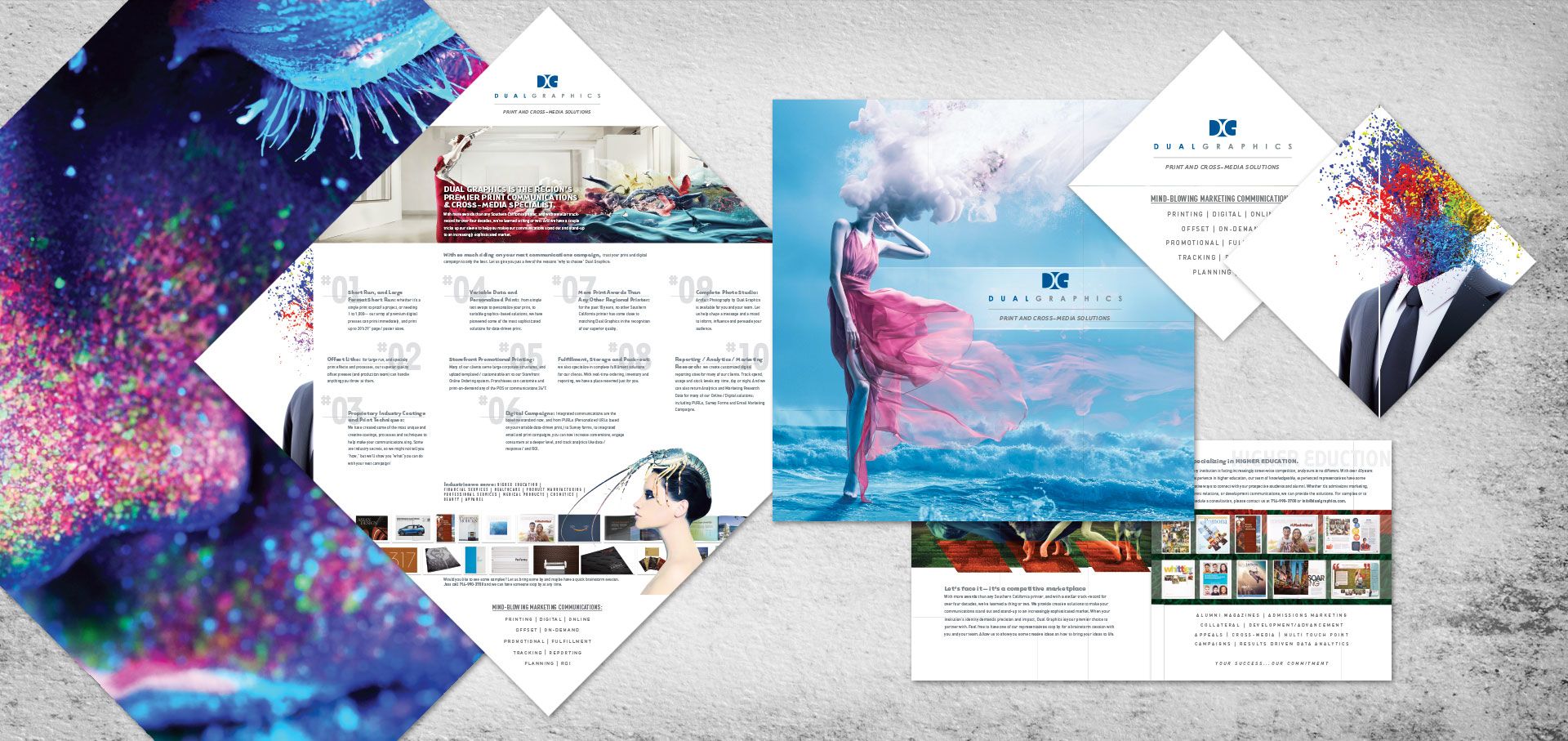 CLIENT: Dual Graphics – Premium Offset Lithography
RESULTS: "Ruckus Creative is one of the rare creative entities that listens to the day to day stories and then packages the information into a clear, concise graphic presentation that catches the eye, and delivers the message 'on target'.
At Dual Graphics, our business is printed communications. We manage print needs for a very large variety of customers in many different industries. We see plenty of good examples of great graphic communications and also some examples where the message misses the mark. The work we see coming from the Ruckus Creative team is off the charts! We trust them so much, they are the only group that we trust with our own self-promotion work.
I would give my highest recommendation to anyone considering Ruckus Creative for their design and graphic communication needs." – Craig Evans, Sales Manager, Dual Graphics